Our Firm
Welcome to The Thomann Law Firm where we specialize in Family Law. Because family law is our main focus and area of expertise, we will work to help you achieve the best possible short and long term solutions for you and your family. Regardless of rather you are in the middle of a divorce, child custody dispute, child support disagreement or other family law action, we will discuss and outline all possible solutions and then help you choose a legal strategy that effectively and efficiently helps to achieve your goals.
Christy C. Thomann, a member of the Georgia State Bar and Florida State Bar, received her Juris Doctarate Degree from Florida State University College of Law and received her undergraduate degree in Psychology at Florida State University.  Mrs. Thomann's career consists of extensive focus on domestic relations, including, divorce, child custody, child support, and adoption cases.
In addition, she is eligible to be appointed as a Guardian Ad Litem in cases in both Georgia and Florida, as she has been trained in these programs.  Mrs. Thomann is admitted to practice law in both Florida and Georgia, including the Court of Appeals of the State of Georgia and the Supreme Court of the State of Georgia.  Further, Mrs. Thomann is admitted to practice law in the Northern District of Georgia of the United States District Court.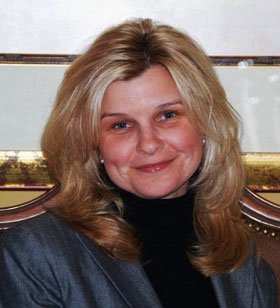 Practice Areas Of Expertise
At the Thomann Law Firm, we understand child support laws and how to obtain desirable results in establishing new child support orders or modifying existing child support orders
Long after a divorce is finalized, custody issues often continue to arise.  At The Thomann Law Firm, we focus on the children's best interests when dealing with custody and visitation issues.
At The Thomann Law Firm, we will help you navigate the dissolution of marriage process, while focusing on long and short term goals.  We will help you transition into the next stage of your life while protecting your rights.
Are You a Victim of Domestic Violence?
The Thomann Law Firm is available to provide aggressive representation for victims of domestic violence.  If you have experienced abuse or threats of domestic violence, call us today for a consultation.
Division of Property can be a stressful situation. At Thomann Family Law we recognize this and vow to make the process as stress free as possible by handling everything and keeping you informed, and up to date. We will make sure you are adequalty represented.
Spousal support—also known as alimony—is granted during a legally married couple's separation or upon the finalization of a couple's divorce.
Let's Work Together
As an experienced family law trials lawyer I represent you to the fullest capacity. Service area licensed in the state of Georgia. Nearby cities  we service Alpharetta, Cumming, Roswell, Marietta, Atlanta, Druid Hills, Gresham Park, Decatur, Hapeville, North Atlanta, North Decatur, Candler-MacAfee, North Druid Hills, Avondale Estates, Panthersville, Scottdale, Conley, College Park, Vinings, Belvedere Park, Clarkston, Forest Park, Chamblee, Lake City, Mableton, Smyrna, Tucker and surrounding area
Family Law

Divorce

Annulment

Uncontested Divorce

Alimony

Cohabitation Agreements

Collaborative Family Law

Divorce Mediation

Legal Separation Agreements

Marital Agreements

Marital Property Distribution

Domestic Violence

Name Changes

Paternity

Post Divorce Modification

Postnuptial Agreements

Premarital Agreements