Child Support
when children are involved during a divorce, child support is a front runner of concern. Trust in Thomann Law Firm trials lawyers to help.
– Child support alpharetta ga.
At the Thomann Law Firm, we understand child support laws and how to obtain desirable results in establishing new child support orders or modifying existing child support orders.  As of January 1, 2007, child support is calculated based on a formula where both parties' incomes are entered into the formula to determine support.  There are also additional factors that are entered into the formula to determine support.  Please contact our office today to schedule a consultation to answer all of your child support questions.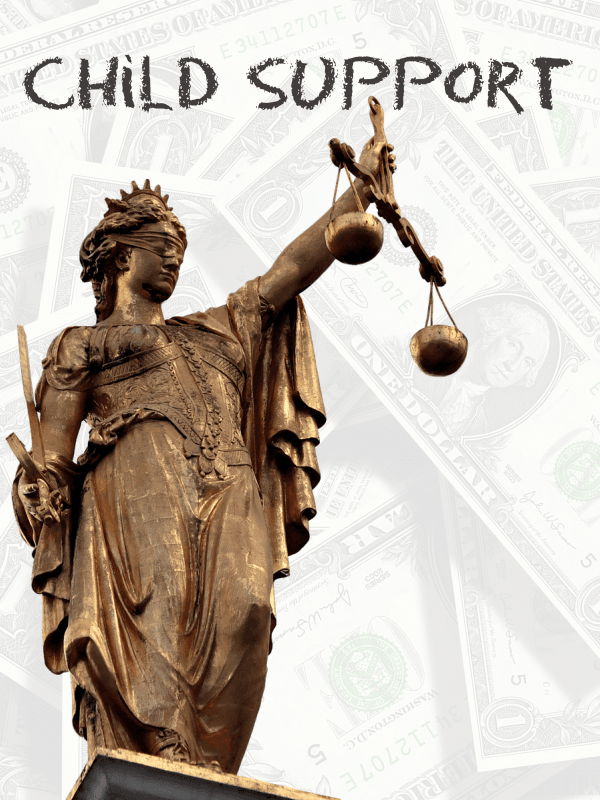 Understanding Child Support Georgia
In Georgia family law and public policy, the end of a marriage or other relationship shouldn't adversely affect the life of a child. Therefore, there is a need for child support Alpharetta (or child maintenance), whereby a parent must make an ongoing, periodic payment for the financial benefit of a child (or parent, guardian, caregiver, or state).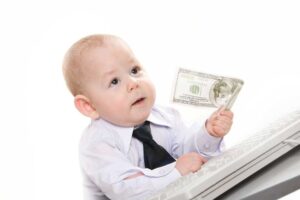 An obligor pays child support/maintenance directly or indirectly to an obligee for the care and support of a child or children of a relationship that has been ended, or in some cases, didn't existed. An obligor is usually a non-custodial parent, while an obligee is often a custodial parent, a guardian, a caregiver, or the state. In some jurisdictions, a custodial parent may be required to pay child support to a non-custodial parent.
Terms to Know
Custodial parent– A parent who has physical custody of the child, and usually the one who receives child support.
Non-custodial parent– A parent who doesn't have the physical custody of the child, and usually the one who is required to pay child support.
Uniform Child Custody Jurisdiction and Enforcement Act (UCCJEA)– All 50 states passed a uniform law that determines where and how custodial and non-custodial parents living in different states can modify and enforce child custody orders.
Full Faith and Credit– A clause in the U.S. Constitution that compels states to recognize and enforce court orders, including child support orders, of other states.
Divorce– Legal dissolution of a valid marriage.
Arrears – Overdue and unpaid child support payments.
Typically, the duty to pay child support is the same irrespective of sex, so a father is required to pay child support to a mother just as a mother must pay a father. A child can have two custodial parents and no non-custodial parents in some jurisdictions where there's joint custody. In such a case, a custodial parent with a higher income becomes the obligor and may be required to pay child support to the other custodial parent who is considered as the obligee.
In other jurisdictions, legally sharing of residence does not count as proof for custodial parenting unless the two parents can prove exactly equal contributions towards child support. Otherwise, one parent will be considered a non-resident parent for child support and will be required to pay a proportion of their income to the other parent; there will be no assessment of the "resident" parent's income or needs.
In Georgia family law, the arrangements of child support usually form part of the determination of parentage, marital separation, divorce, annulment, or dissolution of a civil union and may supplement alimony (spousal support) arrangements.
There has been an international recognition regarding the right to child support as well as parents' responsibilities in providing such support. Every member nation of the United Nations, except the United States, signed and formally ratified a binding convention: the 1992 United Nations Convention on the Rights of the Child.
It declares that both parents have a collective responsibility of ensuring proper upbringing and development of their children and a standard of living adequate for the development of children, and this is a fundamental human right for children. Further, it asserts that parents have the primary responsibility to provide such for their children.
According to Child support in the United States, 45 C.F.R. 302.56, every state must establish and publish a presumptively (but rebuttable) correct guideline, and Review the Guideline, at least, every four (4) years.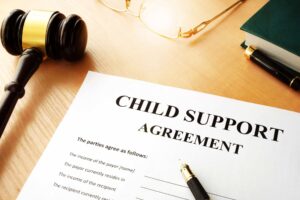 The Georgia family law compels non-custodial parents to pay child support, or a monthly allowance, to a custodial parent to cover the expenses of their child. After a determination of paternity or divorce, a family court may issue an order of child support.
The court considers the income level of the other parent (non-custodial) when determining the payments. A non-custodial parent's failure to keep up payment can attract stiff fines and even jail time.
Legal Theory of Child Support
The policy that both parents have a shared/primary responsibility to support their children financially, even when the children aren't living with both parents, is what informs the legal theory behind child support.
Child support primarily addresses children's financial support, and it does not include other forms of support, such as physical care, intellectual support, spiritual support, or emotional support.
Courts rarely direct the parents on how to provide financial support for their children when both parents live with the children. However, for parents who're not together, the courts often order the non-custodial parent to pay the custodial parent an amount for financial support of the child.
In such situations, one parent (the obligor) is ordered to pay child support, and the other parent (the obligee) receives child support. Determining the amount of child support may be based on a case-by-case basis or a formula estimating the amount considered that parents should pay to support their children financially.
A family court may order one parent to pay child support to another when he or she is a non-custodial parent, and the other is the custodial parent. Similarly, the court may order one parent to pay child support Alpharetta to another when both of them are custodial parents (shared or joint custody), and they have agreed to share the child-raising responsibilities.
In some cases, the courts may order a parent with sole custody of his or her children to pay child support Georgia to a non-custodial parent to provide support for the children while that parent is taking care of them.
A non-custodial parent or obligor must pay child support. However, it doesn't absolve him or her of the responsibility for costs associated with the child staying in their home during the visitation.
For instance, if an obligor pays child support to an obligee, this doesn't mean that an obligee will be responsible for food, clothes, shelter, toys or games, toiletries, or any of the other expenses directly associated with the child staying with an obligor or a non-custodial parent.
In most jurisdictions, a competent court will ask a party to demonstrate paternity and/or maternity only to establish a child support obligation. There's no need for the parents to be married.
What is Child Support Law?
Child Support Legal Issues
While one parent may have custody of a child, the responsibility to provide for the child rests with both parents. The non-custodial parents or the parents with whom the child doesn't live with for most of the time are usually the ones ordered by the courts to pay child support.
Child support is most often one of the critical issues for determination during divorce proceedings, but it can occur with unmarried couples as well. The divorce settlement or order often includes child support, and a judge or the parents decide on the amount to be paid. In some states, a formula is used to determine the amounts of child support.
Child support negotiations may become contentious, and therefore, you will need an Alpharetta family law attorney to advocate for your rights and the rights of your child effectively.
Many factors come into play when determining the proper amount of child support Georgia and can make the process a particularly confusing issue. The factors include the respective income of each parent, each parent's existing debts and obligations, and the needs of the child.
When a non-custodial parent doesn't abide by the child support order, you may require additional court proceedings to collect child support. These proceedings may involve garnishing the income of a non-compliant parent or modifying the child support order.
For parents living in different states, some laws limit the court locations where you can modify and enforce a child support order, and thus, may make these proceedings even more complicated. You need to hire an experienced, reputable, and professional family law attorney Alpharetta who will argue for your side of child support case successfully.
Can A Family Law Attorney Help With My Child Support?
When couples with children divorce, a family court usually grant the father some visitation rights or custody, but he must pay child support to the mother. A judge considers the welfare of the children and the rights of the mother and father when deciding on visitation.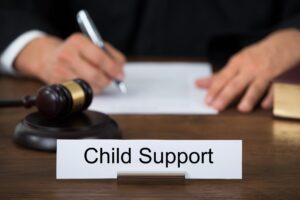 Each state calculates child support differently, based on whether both parents have joint custody or one parent has sole custody of the child. A family law attorney Georgia at The Thomann Law Firm can provide you with the information you need to help you understand the laws concerning child support in Georgia. This will help you make an informed decision before you take any step when pursuing child support Alpharetta.
A family court may grant one parent the primary custody of the child, and he or she will be eligible to receive child support payments from the other parent. Child support covers costs for basic needs, childcare, transportation and travel, medical care, extracurricular activities, educational expenses, and entertainment. Once an order or agreement is put in place, situations like changes in income may result in lowering or raising the parent's child support payment.
Our child support lawyer can make your child support implementation and adjustment processes much easier to ensure you achieve your goals. The attorney will help you understand child support rights and answer your questions regarding the situations that qualify for child support modifications. If a non-custodial parent has failed to pay child support, a family law attorney Alpharetta, can also help a custodial parent recoup back the unpaid amount. In some cases, you may have to depart from child support guidelines, and therefore, our lawyer will advise you accordingly.
Handling the complicated issues regarding child support can be a big challenge for both parents. A lawyer specializing in child support will explain rules, regulations, and steps involved in complying with or enforcing child support orders and receiving or making child support payments. He or she will go as far as possible to make things easier to understand. Our attorney will also ensure that parents adhered to the child support rights to safeguard the rights of the child to benefits and education in a public institution.
Our family law attorneys child support cases and file documents, calculate anticipated child support payments, clarify terms of child support orders, and collect and enforce these payments. They will enter relevant negotiations on your behalf and protect your interests during court proceedings. It is worth hiring a lawyer because it will streamline the child support process, saving you time and effort.
If you're a divorcing parent, you should consult a family lawyer Alpharetta who will help you explore the difference between litigation and mediation. Most attorneys offer an initial consultation before. You should use this opportunity to learn about the experience, availability, strategy, and fees of the attorney.
Even if you're not going through a divorce, but you're facing a child support problem, contact The Thomann Law Firm today to schedule a FREE, NO-OBLIGATION consultation.
Call us at 678-389-8581 or use our online contact form to make an inquiry now.
Practice Areas Of Expertise
At the Thomann Law Firm, we understand child support laws and how to obtain desirable results in establishing new child support orders or modifying existing child support orders
Long after a divorce is finalized, custody issues often continue to arise.  At The Thomann Law Firm, we focus on the children's best interests when dealing with custody and visitation issues.
At The Thomann Law Firm, we will help you navigate the dissolution of marriage process, while focusing on long and short term goals.  We will help you transition into the next stage of your life while protecting your rights.
Are You a Victim of Domestic Violence?
The Thomann Law Firm is available to provide aggressive representation for victims of domestic violence.  If you have experienced abuse or threats of domestic violence, call us today for a consultation.
Division of Property can be a stressful situation. At Thomann Family Law we recognize this and vow to make the process as stress free as possible by handling everything and keeping you informed, and up to date. We will make sure you are adequalty represented.
Spousal support—also known as alimony—is granted during a legally married couple's separation or upon the finalization of a couple's divorce.
Let's Work Together
As an experienced family law trials lawyer I represent you to the fullest capacity. Service area licensed in the state of Georgia. Nearby cities  we service Alpharetta, Cumming, Roswell, Marietta, Atlanta, Druid Hills, Gresham Park, Decatur, Hapeville, North Atlanta, North Decatur, Candler-MacAfee, North Druid Hills, Avondale Estates, Panthersville, Scottdale, Conley, College Park, Vinings, Belvedere Park, Clarkston, Forest Park, Chamblee, Lake City, Mableton, Smyrna, Tucker and surrounding area
Family Law

Divorce

Annulment

Uncontested Divorce

Alimony

Cohabitation Agreements

Collaborative Family Law

Divorce Mediation

Legal Separation Agreements

Marital Agreements

Marital Property Distribution

Domestic Violence

Name Changes

Paternity

Post Divorce Modification

Postnuptial Agreements

Premarital Agreements