What is Family Law?
Family law is a legal practice area that deals with family matters and domestic relations. It is an area of law that focuses on issues involving family relationships, such as divorce, child custody, and adoption, among others. Alpharetta family law attorneys can draft vital legal documents such as court petitions or property agreements and represent their clients in family court proceedings or related negotiations.
Family life is never static, and the delicate family dynamics can either improve or weaken due to the ups and downs we encounter in life. Sometimes, families looking forward to the adoption of a new child or upcoming marriages. Other times, families are devastated by the anticipation of an impending divorce or a loss of a loved one.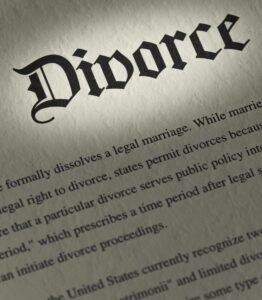 It is important to consult a family law attorney in Alpharetta when your family faces exciting change or difficult times. Your lawyer will take time to review and explore your options and ultimately, advise you on the way forward in the best interest of you and your family.
Handling complex family law matters during periods of high stress and emotions is never easy. Making critical life-impacting decisions under such circumstances can be very difficult. For this reason, you can wade through the chaos and confusion if you hire Thomann Law Firms experienced family law attorney.
Having an experienced lawyer by your side will help you to see the significant issues at play, and you'll get advice to help you make informed decisions about your future.
Families can face change structures or new possibilities, and it always comes with lots of questions. A family law attorney should be able to answer any questions that you may have, such as:
What should be included in a prenuptial agreement?
What should I know when considering adoption?
How do I fight for sole custody of my children?
How do I protect my interests in divorce proceedings?
How will I support myself after a divorce when my spouse was the primary income earner?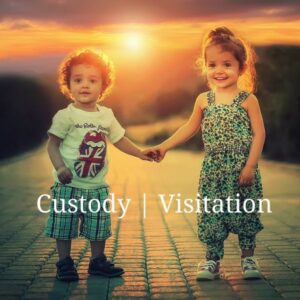 Our family law attorney can help you in a wide range of family-related matters regarding marriage, divorce, spousal support, adoption, child custody, grandparents' rights, domestic abuse, and any other matter related to family law.
Some family law attorneys in Georgia specialize in emancipation, adoption, paternity, or other matters usually not related to divorce. The "reasonable formal requirements" for marriage, including age and legal capacity, and the rules and procedures for divorce and other family law matters usually vary from one state to state. States reserve the right to determine these requirements.
Same-sex marriage is now recognized and legal in all states in the US following the Supreme Court ruling on June 26, 2015. Before this ruling, marriage (and divorce) was restricted to opposite-sex couples only in some states.
Whether you in a divorce process, have questions about enforcing a child support order, or need help with an adoption, working with a lawyer will serve your best interests and help you achieve your goals.
To get started, contact The Thomann Law Firm to speak with an experienced family law attorney in Alpharetta. 
Helpful Terms To Know
Emancipation– A minor becomes self-promoting and assumes adult responsibility for his or her welfare through a court process known as emancipation. He or she will no longer be under the care and support of his or her parents.
Marital Property– Property that's subject to division upon divorce if either spouse acquired it during the marriage.
Alimony– An allowance meant to provide support during or after a divorce or legal separation. It's made to a spouse by the other.
Paternity– The descent or origin from a father (confirming the identity of a biological father of a child involves establishing paternity).
Prenuptial Agreement– A man and a woman can make an agreement before marriage, giving up their future rights to each other's property in the event of death or divorce.
Reasons To Hire An Experienced Alpharetta Family Law Attorney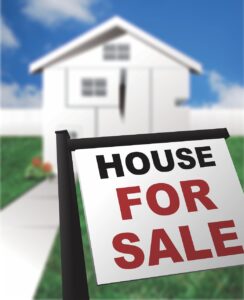 Handling divorce proceedings and other matters related to divorce alone without a lawyer can be challenging and even confusing, and most people hire family law attorneys to represent them. Remember that Georgia family law is a relatively broad legal practice area, including such issues as reproductive rights and foster care.
It is essential to hire a trusted and reputable legal professional since family law Alpharetta hit so close to home, and you need to ensure your loved ones get proper representation and protection during any legal process.
The following are the most common reasons for hiring a family law attorney in Georgia:
Divorce– Devising a settlement plan to avoid a trial is usually a preferred option in a divorce. Each partner hires his or her lawyer to help come up with an agreeable, fair, workable plan for both parties. With their vast experience and exceptional skills, you can trust our Alpharetta family law attorneys at The Thomann Law Firm to help you in calculating spousal support, dividing marital property, and proposing a plan for child support, custody, and visitation (if applicable).
Child Custody/Child Support– In the larger divorce case, there are usually court orders and settlement agreements to address the issue of child custody and support. However, a change of conditions may require revisiting the order and settlements. For instance, the financial situation of the non-custodial parent may change; thus, child support may be altered as well.
Paternity– In most cases, mothers file paternity cases to secure child support payments from absent fathers. However, sometimes, biological fathers who want to have a relationship with their child file for paternity.
Adoption/Foster Care– The type of adoption, variances in state laws, where the child is from, and other factors make adoption a complex process that differs from one case to another. Therefore, consulting an Alpharetta family law attorney is essential. Foster parents do not necessarily require legal representation when adopting their foster children during a foster process.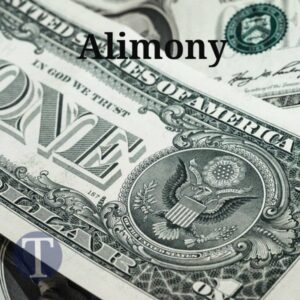 A wide range of other legal practice areas often intersects with family law. For example, instances of child abuse and domestic violence typically involve criminal investigations (may lead to arrests and charges), while determining how best to protect the victims and guarantee a relatively safe environment for them will be a task for the family courts.
If your spouse has initiated the divorce process, or you are thinking about filing for divorce, the legal process may overwhelm you. You will need to make time to visit the local family court, gather financial records and other documents, and determine agreeable, workable child custody and visitation plan (if you have kids, of course). The divorce process can take an emotional toll on you and your family, even if you have a clear understanding of the process.
This is why it's often in your best interest to work with an experienced and reputable Alpharetta family law attorney. Here are some ways in which a lawyer can help you when embarking on a divorce.
Experience Assessing Divorce Options
The court grants a divorce after settling several issues, including:
Division of property
Child support
Spousal support
Child custody
Every party in a divorce case wants to achieve a more favorable outcome when negotiating the terms of a divorce. That is why the parties often try to leverage these issues against one another.
With their vast experience handling divorce cases, our family law attorneys Georgia can advise you at the onset on the best course(s) of action for you in proceeding with your divorce, and the necessary steps to take to ensure you achieve your goals.
Objectivity
Your attorney is an outsider to your divorce. Remember, emotions can run high when you encounter a highly contentious issue during a divorce process, and therefore, your attorney is in a better position to evaluate the issue(s) in your case more objectively than you can at that point and time.
Furthermore, attorneys are less likely to make rash decisions when handling your case thanks to their adequate training to approach cases objectively. For example, your attorney at The Thomann Law Firm may counsel you against going for a quick resolution of property division through an early settlement. After reviewing facts and evidence, the attorney may determine that it's in your best interests to wait for a more fair and equitable division.
Paperwork and Red Tape
Like any other case that goes to trial, there is usually substantial paperwork involved in divorce cases. Of course, the amount varies from case to case and state to state. However, resolving your divorce will involve a maze of paperwork, and an experienced attorney can work through it so that you can get on with your life.
Experts and Consultants
There are complex cases where the divorcing couple has extensive property and financial interests. Our experienced family law attorneys, Georgia, often will work with a team of experts and consultants when handling such a divorce.
These experts and consultants with vast experience in specialized areas will speak knowledgeably and professionally to support arguments regarding the financial aspects of your case.
Alternative Dispute Resolution
A divorce can be resolved through alternative dispute resolution processes like collaborative family law or mediation. After reviewing the case, our Alpharetta family law attorney will determine whether it's the best option for your divorce – potentially saving your money, time, and emotional energy.
Experience Working with Other Lawyers
Dealing with opposing counsel in the early exchange of information (the "discovery" process), during informal settlement negotiations, and in family court or ADR isn't an easy task. Fortunately, you can hire our family law attorney, who will handle the process effectively and expediently.
Favorable Settlement Agreements
Reaching the best divorce settlement agreements for their clients, as early in the divorce process as possible, is the primary goal of family law attorneys, and they will work hard to achieve it.
Family Court Experience
If your divorce goes to trial, you can trust a family law attorney to represent you zealously in court to get the best possible jury verdict in your favor.
To Get Started, Contact Us Today
Whether you fear your divorce may need to go to trial or think you can settle it through mediation, you shouldn't handle this legal battle alone. We strongly advise you to work with an attorney as they will know the steps to take to ensure you achieve the best possible outcome. Further, the lawyer will represent you in court.
At Thomann Law Firm, we specialize in family law, and we will work to ensure you achieve the best possible short and long-term solutions for you and your family. We have provided family law services to residents of Alpharetta and the surrounding areas for more than 25 years. We can help you with divorce, adoptions, child custody, estate planning, guardianships, and other issues related to Georgia family law.
Regardless of whether you're in the middle of a divorce, child support disagreement, child custody dispute, or other family law action, we'll discuss and outline all possible options/solutions and help you choose an effective and efficient legal strategy to achieve your goals.
Family Law Wiki
Call us today at 678-389-8581 or fill out the contact form to schedule a FREE, NO-OBLIGATION consultation